Jack White - Solar Eclipse print - blue on blue variant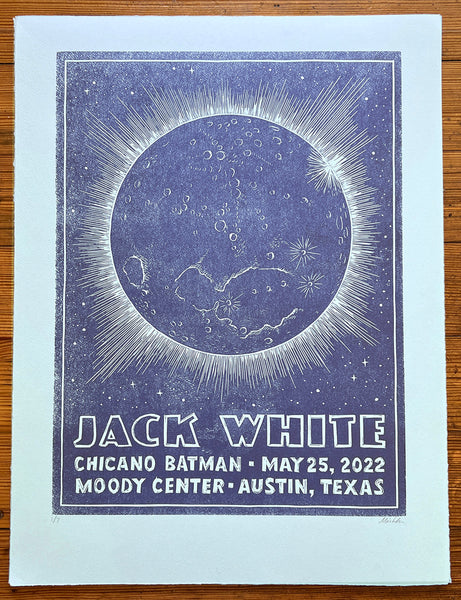 Jack White - Solar Eclipse print - blue on blue variant
A solar eclipse art print for Jack White's performance at the Moody Center in Austin, May 25 2022. 
Blue ink on pale blue paper - Numbered edition of 7

This is a hand-carved linoleum block print, printed using a 1940's Vandercook letterpress, on Arturo 260gsm, acid-free archival paper.  
Final size 14.75 x 19″
Limited edition never to be reprinted. 
Due to the nature of the print method, there will be some variation in tone from print to print - some are darker / lighter than pictured.
Prints will ship after the holiday weekend.
Limit to one print per person please